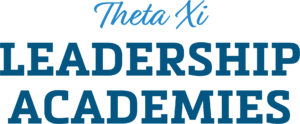 The 2024 Winter Leadership Academies Weekend will be held January 12-15, 2024 in Eatonton, Georgia at Rock Eagle 4-H Center.
Registration for 2024 Leadership Academies is open now!
to register, login to myThetaXi then select "Events" and choose either VPA or RSA
The academies are comprised of TWO national leadership events. The Vredenburgh Presidents Academy for newly elected chapter/colony presidents is the premiere officer training academy of the Fraternity. Second, the Rising Stars Academy is a personal leadership development experience for newly initiated brothers.
Supported by Theta Xi Foundation, it promises to be an incredible weekend filled with motivating leadership activities designed to support the development of All True Men.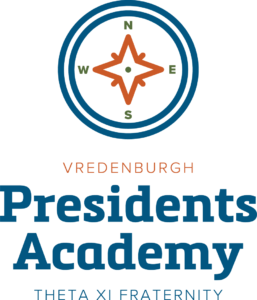 The Vredenburgh Presidents Academy focuses on learning to apply a set of leadership competencies most needed by chapter presidents. These competencies include influencing followers to grasp a shared vision, motivating/empowering chapter members for engagement, and decision-making style/skills. The learning activities are designed to include significant time for Presidents to talk/work in small groups for common problem-solving, support, and the sharing of ideas.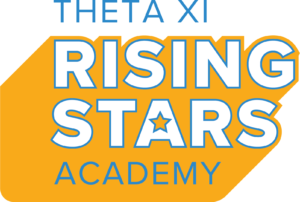 This academy is for first-year initiates and coincides with the Presidents Academy. The Rising Stars Academy, concentrates on providing attendees a opportunity to assess and develop their leadership styles and skills, in an interactive and experiential setting. Along with meeting new members from across the country, they gather ideas they can take back to strengthen their chapters in the areas of recruitment, membership education and overall operations. Team building skills are strengthened by accomplishing tasks presented on an exciting outdoor leadership challenge course.

The NOA has been carefully designed to focus on equipping and training chapter/colony officers. This Academy is for undergraduate officers of chapter and colonies. NOA offers four tracks which prepares chapter leaders to excel in their specific positions. The track offerings include a Management & Leadership Track for Chapter Presidents and Vice-Presidents, an Operations Track for Treasurers and Secretaries, an Education Track for Scholarship Chairmen and Membership Educators, and a Growth Track for Recruitment Chairmen. Chapters and colonies must register to attend NOA.
Newell Officer Academy
February 2 – 4, 2024
The Ohio State University
Columbus, Ohio